Routine maintenance is critical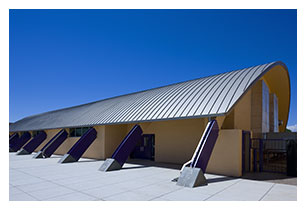 Maintenance isn't just important to keep your roof leak-proof, it's also required to protect and maintain your roof warranty.
While your roofing contractor takes care of problems within the first two years, after that the roofing materials manufacturer is responsible for the warranty – which will only hold if you do the required maintenance.
Maintenance can be as simple as walking over a roof in the fall and spring to check for integrity, state of caulking/sealant, and to look for any collection of moisture. Roofing warranties include maintenance guides, and they need to be followed to protect your investment.
In the fall, we at DKG Roofing Contractors will check for UV degradation and in the spring we check for potential moisture damage from rain or snowfall. The two key things to check for during routine maintenance are the roof's perimeter and any penetrations – that's where potential problems occur.
The benefit to customers of regularly scheduled maintenance, even in New Mexico, is a new roof that meets long-term expectations of both the customer and the roofing material manufacturer that provides the extended warranty.
When required, we provide remedial recommendations and professional installations that meet the needs of the customer – technically and monetarily.