Our services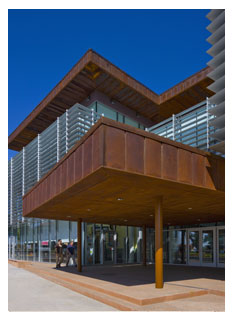 We provide multiple roofing services, based on specific need: roof replacement; roof retrofit (placing a new roof over an existing roof); roof renovation/restoration, and roof repair.
When doing a repair or looking for the source of a leak, we'll do "coring" to determine the components of the roof assembly. Coring tells us about the elements we're dealing with – the roof deck, insulation, vapor retarder, waterproofing membrane – and can also tell us if all of the materials in the core sample are dry.
When there's moisture in the roof core, we have non-destructive ways to determine where that moisture is, such as infrared technology, and to determine how to remediate the issues. Typically, if moisture is in 20% or less of the total area, repairs are practical. If it's more than 20%, it's far more cost-effective to replace the entire roof.
With a roof replacement, it's critical to hire someone who has complete knowledge and understanding of how a particular roof will look in 20 years.
We do more – take more steps that cost us more – to insure that the roof will last well into the future. For example, we've developed our own combination of wall flashing, termination bar and counter-flashing. We work to eliminate where water can get in and take all possible steps to assure a long-lasting, reliable roof.
DKG is exceptionally competent in all facets of roofing and sheet metal services. We have the ability to provide all-inclusive scope of roofing work that few can touch. And we only do roofing one way: we do the job right, the first time.